SELECTED GROUP SHOWS
2021
Current:
Slade 150 Past, Present, Future, Octagon Gallery, UCL
Nov:
'Stealing Vegetables' curated by Cherry Song, Hal H. Lewis & Qiu Janye
Aug:
Noorderlicht Photo, Groeningen,
'The Makeable Mind: Student Open Call'.
Jul:
The Chemistry of Feeling, Community exhibition at Gulf Photo Plus, Dubaï, UAE.
May:
POSTED, era journal postcard exhibition
Apr:
contributor to
form IV/Thing 18
'From the drained pool'
2020
Sept:
Mommy's Rug
video installation screening at 'Juice', a group exhibition curated by Cherry Song, Shenzhen, China.
Feb:
I am that flower
(2019) screening at Platform 1, Bloomsbury Theatre, London, UK.
2019
Dec:
Spaceship. Dungeon. Zoo.
A group exhibition at Alvaro Barrington's studio, London.
May:
CSM Foundation Show, Lethaby Gallery, London.
CSM x LUX Moving Image, London
Waterlow Art Park II, London. East Meets West,
Platform 272 Gallery, London, UK.
PRESS
2021
UCL News, 7 questions with Niki Kohandel
2020
era journal, UCL Arts & Culture Interview: Niki Kohandel
EDUCATION
2019 - 2023 : BA Slade School of Fine Art, UCL
2018 - 2019 : Foundation Diploma in Art & Design, Central Saint-Martins, UAL

AWARDS

2021
Sue Jamieson Memorial Award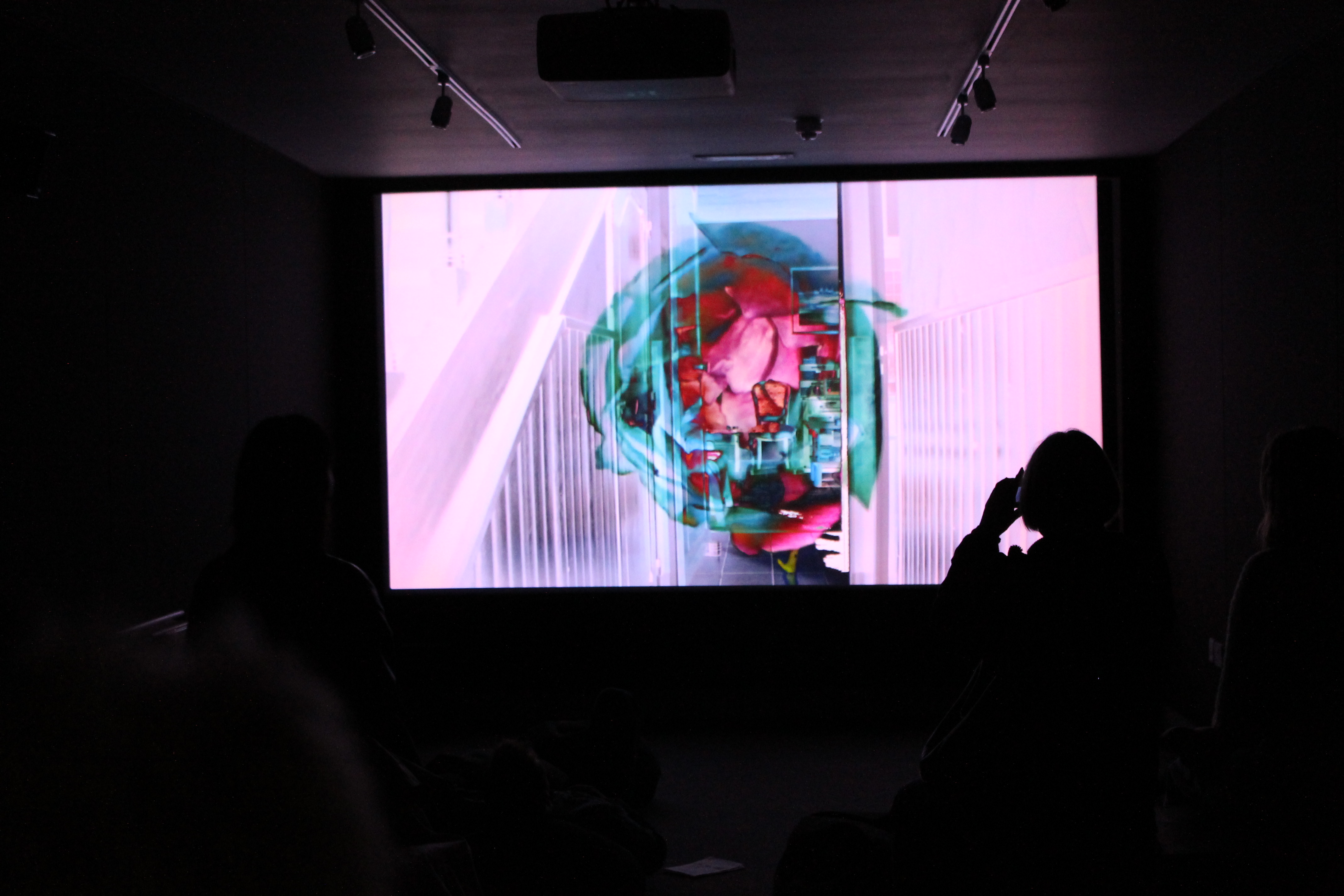 1. Chemistry of Feeling, Installation shot, Courtesy of Raheed Allaf
2. Open Closed, 2019, (1'28) at LUX Moving Image
3. Blossom, 2019, digital print on tyvek behind aviary grid, Waterlow Park